Nombre: Ady An Yi Xuan
Fecha de Nacimiento: 29 de Septiembre, 1980
Lugar de Nacimiento: Taipei, Taiwan
Edad: 30 años
Signo: Libra
Su nombre en chino: 安以軒 (安以轩)
Perfil
Ady An es una actriz nacida en Taiwan que aparte de actuar, también es cantante. Habla, lee, y escribe a la perfección los idiomas Taiwanes y Mandarino. Su estatura es de 165 cm y pesa 43 kg. Su tipo de sangre es O. Nació bajo el signo del Mono, según el horóscopo chino. En realidad, su nombre artistico es Ady An; su verdadero nombre es Wu Wen Jing o 吳玟靜 (吴玟静). Sus más allegados la llaman 軒軒 (轩轩) / Xuan Xuan / 安公主 / Princess An. Trabaja para la agencia de talentos: HY Brothers. Le gusta ver televisión e ir de compras. Otras de sus pasiones es debatir y discutir sus puntos de vistas ya sean politicos, problemas sociales y hasta que zapatos le gustan mas. Le gusta recitar también.
Ady An en una escena de "El Guerrero Terracotta"
Vida Artistica
Wu Long Shan Jiao Fei Ji 乌龙山剿匪记 (en produccion)
The Emperor's Harem como Shao Chun Hua (en produccion)
Journey to the West 西遊記 como Bai Gu Jing (2011)
Shui Hu Zhuan como Li Shi Shi (2011)
El Guerrero Terracotta como Dong er (CCTV, 2011)
Autumn's Concerto como Liang Mu Cheng (TTV / SETTV, 2009)
Yi Tian Tu Long Ji como Zhao Min (2009)
Suo Qing Qiu como Du Lan Yan (2009)
Niu Lang Zhi Nu como Zhi Nu / Weaver Girl (2008)
Yun Niang como Yun'er (2008)
Super Mates como Du Xiao Feng (CTS, 2007)
Love Multiplication como Fan Li Sha (CTS, 2007)
The Great Revival como Xi Shi (CCTV, 2007)
Fox Volant of the Snowy Mountain como Miao Ruolan (2006)
White Robe of Love como Liu Yining (CTS, 2006)
Fast Track Love como Ouyang Qian (2006)
Da Han Tian Zi 3 como Huo Qilian (2006)
Baseball Love Affair (2005, invitada)
Chinese Paladin como Lin Yueru (CTV/TCS, 2005)
The Legend of Hero como Chen Jieyu, Hua Wenying (2004)
The Outsiders II como Pei Yuyan/Xiao Yan Zi (GTV, 2004)
Blazing Courage como Li Jiajia (GTV, 2004)
Singles Dormitory como Yu Ruoxue (CTS, 2004)
The Outsiders como Pei Yuyan/Xiao Yan Zi (GTV, 2004)
Good Luck Angel 王牌天使 como Kang Jia Rou (TTV, 2003)
Blue Star 藍星 (2003)
Ma La Gao Xiao Sheng 麻辣高校生 as Ke Ling (2002)
Spicy Teacher (CTS, 2001)
Cine
Jie Hun Kuang Xiang Qu 结婚狂想曲 (2011)
Min Gan Shi Jian 敏感事件 (2011)
If you are the One II 非诚勿扰2 (2010)
Death and Glory in Changde 喋血孤城 (2010)
Karate Girls (2003)
Tambien le hace el modelaje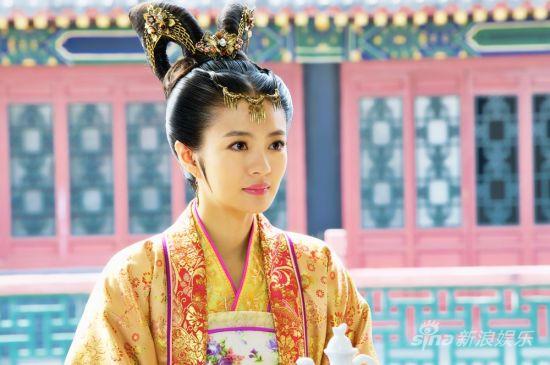 Ady An en "El Harem del Emperador"


Ady An sin lugar a dudas a dejado su marca en el mundo de las telenovelas chinas. Antes de realizar "
El Guerrero Terracotta
", ya su nombre estaba establecido entre las grandes divas de la industria de TV y Cine de China. Su trabajo en "El Guerrero Terracotta"; la han llevado a protagonizar uno de los proyectos mas esperados de la TV China, se trata de la telenovela "
El Haren del Emperador
", telenovela que promete arrasar con el rating y figura como uno de los grandes éxitos del 2011.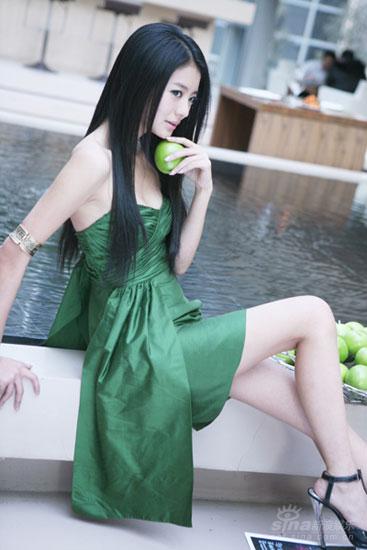 Elegante a Morir